Main content starts here, tab to start navigating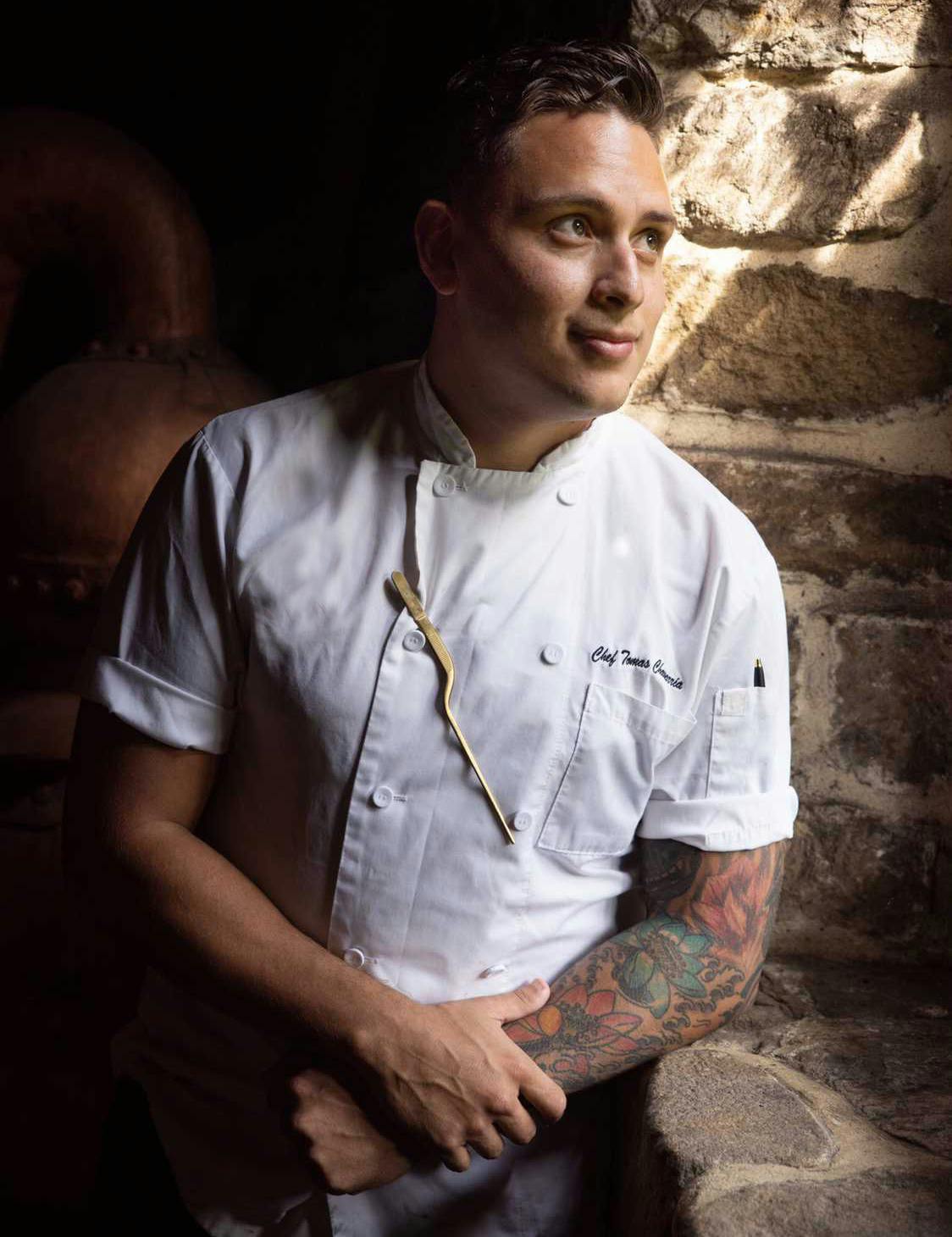 Tomas Chavarria
Executive Chef
Originally from Costa Rica, Chef Chavarria boasts an impressive culinary career since starting out at age 16, spanning large culinary operations in the U.S., Mexico, Philippines and Central America, as well as in the kitchens of Michelin-starred chefs including Charlie Palmer and Quentin Villers. His menu at King & Rye incorporates seasonal, intentional ingredients sourced through real relationships with regional farmers, makers and butchers. Bringing his Latin American heritage to King & Rye's Southern offerings, Chef Chavarria ensures that every dish tells an authentic story, respects its ingredients, and satisfies guests with a constantly evolving menu. From spongy Anson Mills Cornbread with Spicy Honey Butter to in-house dry-aged Seven Hills Ribeye with Roasted Rainbow Carrots, Green Salsa and Carrot Sage Puree, Chef Chavarria applies worldly, refined techniques to allow each high-quality, local ingredient to shine in its purest form.
"I am thrilled to bring my signature approach to leadership and menu innovation to the kitchen at King & Rye," said Chavarria. "The mid-Atlantic and southern regions of the United States produce an incredible bounty of fresh, seasonal ingredients that we will use in unique and creative ways to take our guests on a deeper exploration of what regional slow food can be. Sourcing and relationships are very important to me – respect for local ingredients allows me to tell stories on every plate."
Prior to joining King & Rye in late 2021, Chef Chavarria most recently served as the Head Chef of Crimson Resort and Spa Boracay in the Philippines, earning accolades as one of the 20 best restaurants in the country. He has overseen the opening and operations of multiple restaurants and outlets during his time with properties including Marriott Cancun Resort, JW Marriott Cancun Resort & Spa and Le Meridien Mexico City, among others. Boasting a culinary career that spans more than a decade, Chef Chavarria is passionate about leading and motivating kitchen teams with a hands-on approach and exceeding guest expectations with high-quality, creative menus.
Looking ahead, the King & Rye team is excited to re-launch Morrison House's culinary operations in 2022 with an entirely new concept led by Chef Chavarria.