Main content starts here, tab to start navigating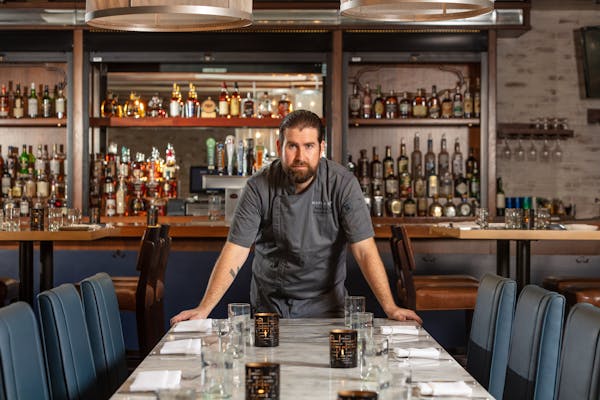 Peter McCall
Executive Chef
A Nashville native, Chef Peter grew up influenced by a long line of Southern home cooks, including his mother, who he has especially fond memories of cooking alongside in his childhood home in Tennessee. He decided to pursue cooking professionally in 2006, enrolling at L'Academie de Cuisine in Gaithersburg, M.D. Upon graduation, he worked locally for notable DC chefs Gerard Panguad and Fabio Trabocchi before moving to London for three years to broaden his experience working in Michelin-starred kitchens in 2008.
While in London, Peter worked for Restaurant Gordon Ramsay, The River Café and Chez Bruce. It was in these Michelin-starred kitchens that he fell in love with the discipline, creativity, and fast pace of working in professional kitchens.
Peter returned to the U.S. in 2011, ready to complement his culinary experiences with his southern cooking roots. Naturally, he found himself in a farm-to-table and "from scratch" focused restaurant in San Diego, CA, called Whisknladle, where he was the Chef de Cuisine under Executive Chef Ryan Johnston. The work he was doing there was later recognized by Omni Hotel Group, who offered him a job in 2013 opening their new farm-to-table concept, Kitchen Notes, in the newly built Omni Nashville Hotel.
His travels came full circle upon returning to the DC Metro Area in 2014 as the Chef de Cuisine of the Omni Shoreham Hotel, then as the Executive Chef of the Fairfax Marriott Hotel and its in-house restaurant 703 Bar & Kitchen in 2016, and now as the Executive Chef of The Alexandrian, Morrison House and King & Rye.
At King & Rye, Chef Peter showcases the bounty of the Mid-Atlantic and Shenandoah Valley regions through his interpretations of classic southern dishes, as well as a few favorites from his travels abroad.